Emoji & Text on Your Photo - Funny Booth & Editor
Platform: iPhone & iPad
Author: Gunvanta Patel
Category: Photo & Video
Version: 2.2.2
Downloads: 1534
---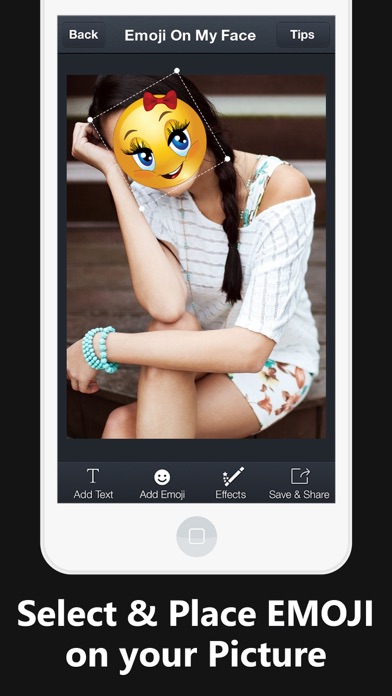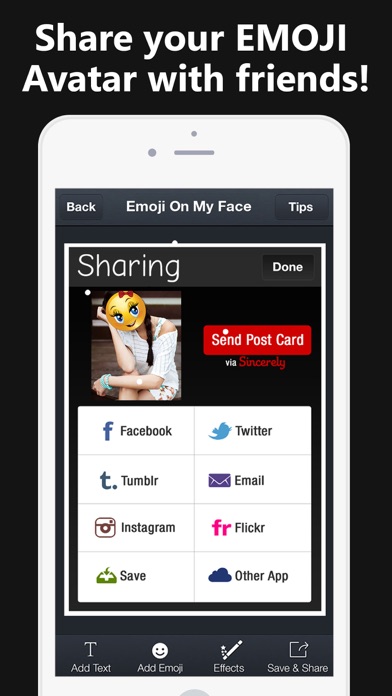 ---
App description:
Make your friends and family members angry or happy, have them wear Cool Emoji Emoticons, Smiley Faces and Cartoon Stickers through this cool app!

WHAT YOU CAN DO
+ Add different Emoji moods on the pictures
+ Emojify the pics - create fun pics with emoji stickers, symbols, cartoon fx
+ Send the 'emojified' pics via Facebook or Twitter

HIGHLIGHTS
+ SELECT or CAPTURE Your Photo
+ Optionally, CROP Your Photo if needed
+ ADD multiple Animated Emoticons on your Face
+ Replacing, Re sizing and Rotate Smileys as you want
+ Optionally, ADD Text or photo fx.
+ SAVE and SHARE with your friends and family and make fun

This is a free, ad supported version. If you tap on an ad that is interesting to you, we get paid at no extra costs to you. If you do not like ads, you have an option to upgrade to 'pro' and remove the ads.

Make your group pics fun - Use Emoji & Text on Your Photo App Today!
TAG: app, iPhone & iPad,Photo & Video Sexy, Adult, Porn, Hot
---
Similar Apps
---
More from developer
---