Fox Simulator
Platform: iPhone & iPad
Author: Gluten Free Games LLC
Category: Games
Version: 1.0
Downloads: 17K
---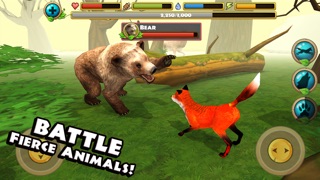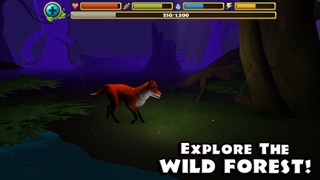 ---
App description:
Enter into the wilderness and live life as a Red Fox! Explore a massive forest filled with dangerous animals and crafty critters. Raise baby fox cubs, raid the local farm's chicken coop, and battle for your life against fierce predators like bears, wild boars, and wolves!

Game Features
+ REALISTIC SIMULATOR - You'll need to maintain your health, hunger, thirst, and energy if you're going to survive in a hostile forest!
+ EPIC BATTLES - Use your sharp teeth, intimidating growl, and swift speed to catch a tasty snack or fight dangerous foes!
+ START A FOX FAMILY - Find a mate to bond with and raise your very own family of foxes in your hidden forest burrow!
+ LEVEL UP YOUR FOX - Gain experience by defeating other animals and level up to increase your health, attack damage, and even unlock new fox furs!
+ FOX SURVIVAL GUIDE - Look to your handy survival guide for information on enemy wildlife, a map of the forest, and the status of your fox!
+ HUGE 3D ENVIRONMENT - Your fox is free to roam a massive open-world forest filled with dangerous carnivores, hidden areas, and sparkling pools of water!

+ HD GRAPHICS - Stunning High Definition graphics will transport you to a remote forest and surround you with nature's beauty!
+ GLUTEN-FREE PROMISE - With all of our games you will always get the full game with no ads or additional purchases!

Download the Fox Simulator to experience the thrilling life of an adorable Red Fox in the wild!

If you liked living as a Fox then you'll love living as a T Rex in our dinosaur simulator! Download the Jurassic World: Tyrannosaurus Rex Simulator or check out the Wildlife Simulator: Wolf!

Follow us on Facebook for more awesome animal games and simulators!
facebook.com/glutenfreegames 

Follow us on Twitter too!
twitter.com/glutenfreegames
TAG: app, iPhone & iPad,Games
---
Similar Apps
---
More from developer
---