Baby Kong Banana Kart Racing Pro
Platform: iPhone & iPad
Author: Appature Technologies Inc.
Category: Games
Version: 1.0
Downloads: 174
---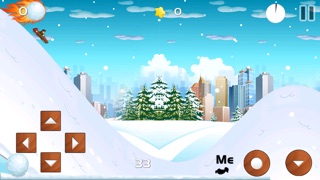 ---
App description:
HIGHLY ADDICTIVE

Race Baby Kong down the mountain before the avalanche catches him!

Boost huge airs, collect bananas and power ups as you race to the bottom!


FEATURING
-Insane Air Jumps
-Fast Downhill Racing
-Multiple Levels and Slopes
-Coins to Collect
-Avalanche Chasing You
-Special Snowboards and bobsleds to choose from
-Multi Player Options
-Power Ups
-Retina Graphics
-AND MUCH MORE!

POWER UPS
-Super Speed
-Turbo Air Boost
-Untouchable
-In Air Backflips
-Coin Magnet
-AND MUCH MORE!
TAG: app, iPhone & iPad,Games
---
Similar Apps
---
More from developer
---