Weed Farmer
Platform: iPhone & iPad
Author: Code4Software LLC
Category: Games
Version: 1.23
Downloads: 6K
---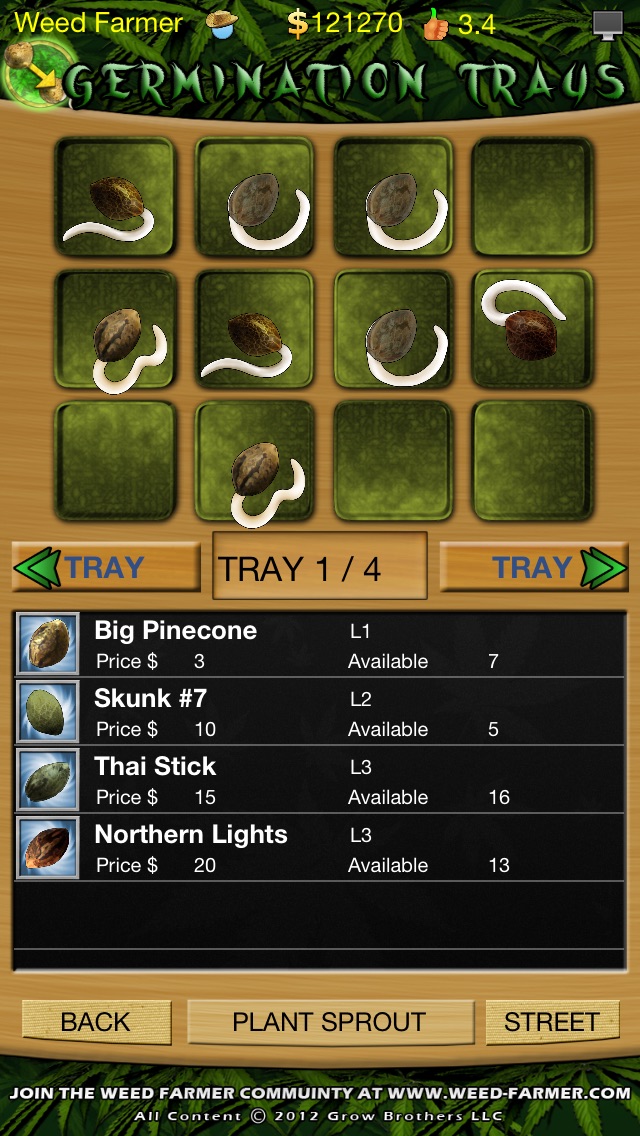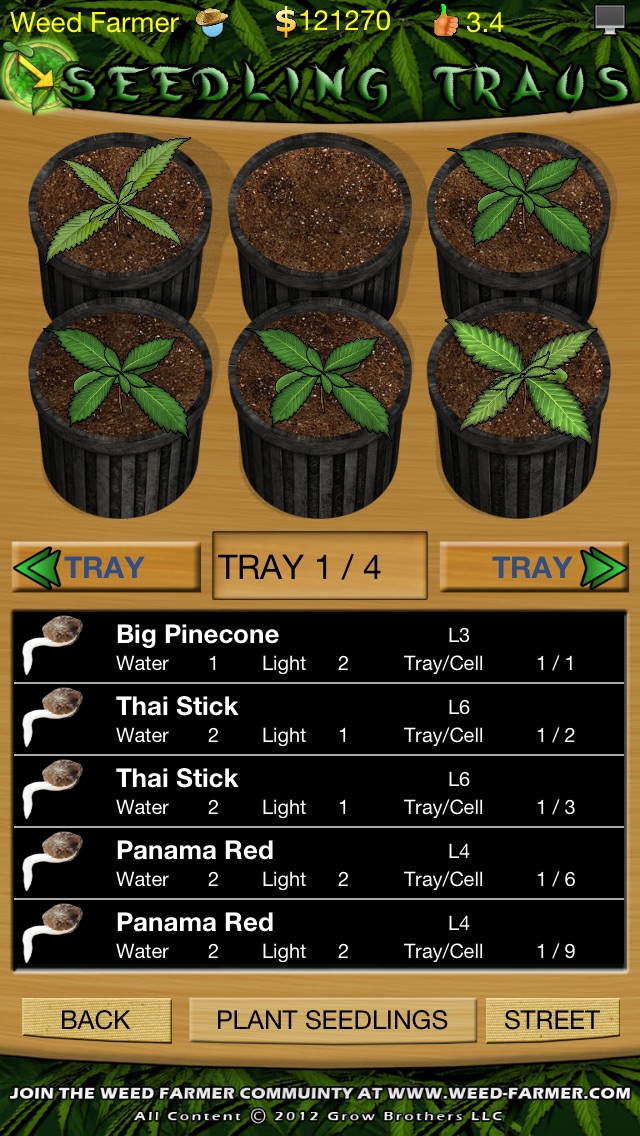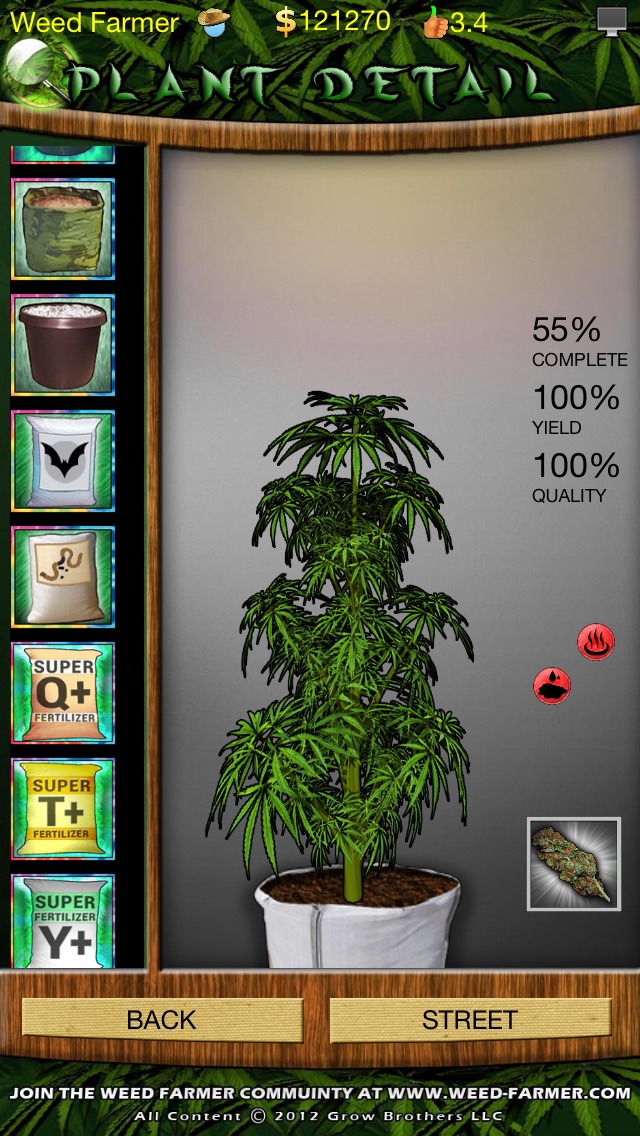 ---
App description:
Weed Farmer Homegrown

The Top Virtual Growing Game Comes to IOS

Have fun while learning to grow marijuana by playing Weed Farmer Homegrown, a virtual cannabis plant growing game.

Purchase includes lifetime online play.

Welcome Weed Farmer! Get ready to accept the challenges and reap the rewards as you increase your grow skill and bank account by farming 30 different strains of cannabis plants. Manage each stage of a plant's growth and production, from seed germination to the final harvest, you control it all.

Upgrade your grow location from a small starting closet to a massive warehouse. Choose from a large number of supplies and equipment to install for creating multiple specialized growing rooms.

WEED FARMER IS MUCH MORE THAN A VIRTUAL PLANT GROWING APP

* 50 unique types of weed to grow, harvest, sell and collect.
* Fully Online with dedicated servers storing each action you perform resulting in no loss of game data.
* Fight off attacks by bugs and fungus while avoiding dehydration and nutrient deficiency.

* Specialized grow areas allow for direct plant interaction during each stage of a plant's growing cycle. 
* Manage all aspects of growing such as lighting, ventilation, growing mediums, water supply, hydro pumps and much more.
* Buff-up your plants by adding fertilizer, regular watering and transplanting to different growing mediums.
* Increase your grow skill which increases profits by learning to grow more difficult types of weed.
* Leader boards show wealthiest growers, most skilled growers, highest yielding harvests and more.
* Events like in-game holiday events and reward gear
- And chat with other players coming soon!

To learn more about playing the game of Weed Farmer go to http://www.Weed-Farmer.com/guides/

FOR THOSE HAVING ISSUES: Please write us at iossupport@weed-farmer.com and we will get back to you.
We can't help you if you just leave a negative comment, as we have no way to connect comments to customers. 99% of all known problems can be resolved if we can communicate with you.

ABOUT THE DEVELOPERS

The Grow Brothers
 http://www.grow-brothers.com 

The Grow Brothers are the creators of Weed Farmer and are dedicated to providing a high quality online gaming experience. 

We consider customer support a high priority with emails being answered in less than 24 hours. Additional support web sites for Weed Farmer are available including a community forum:

http://www.weedfarmersforum.com

Our main website provides detailed guides and tutorials for new players at http://www.weed-farmer.com/guides.html
TAG: app, iPhone & iPad,Games
---
Similar Apps
---
More from developer
---