Vicinno Financial Calculator
Platform: iPhone & iPad
Author: Vicinno Soft LLC
Category: Finance
Version: 2.530
Downloads: 68K
---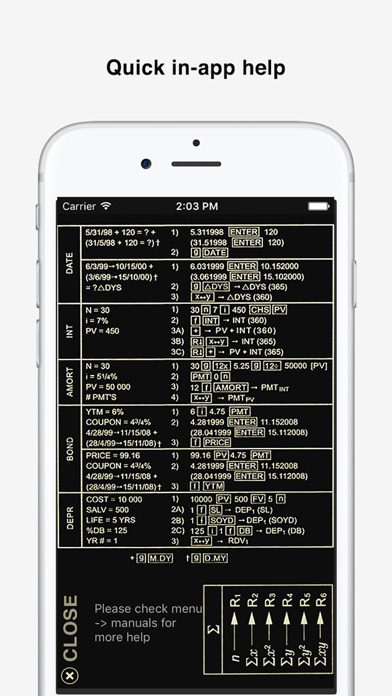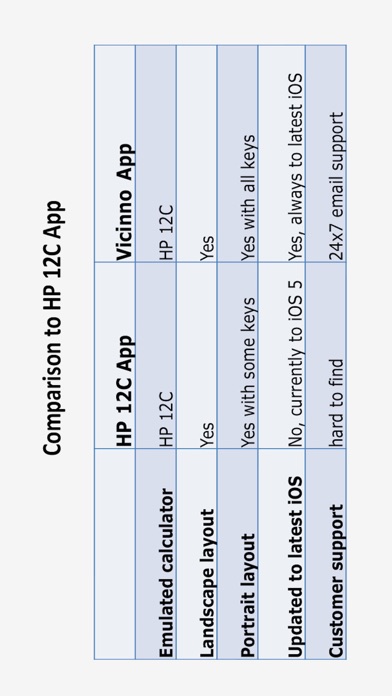 ---
App description:
This is the most reliable emulator app for HP 12C Financial Calculator on iPhone, iPad, and iPod touch, which behaves exactly like, and supports all the functions of HP 12C Financial Calculator.

5 Stars: "Works like the original but more handy" -Jen, CFA, MBA, Financial Analyst

5 Stars: "Best 12c out there. Nice to always have it with me." -Tim H. Nelson, Finance student

5 Stars: "Turns your iphone into a 12c with helpful features not in the original" -Hannah

5 Stars: "Retired my very experience HP several years ago and haven't looked back. Only use this app now." -Yan07

5 Stars: "I use it on a daily basis and no longer have to carry my financial calculator with me." -Debbie, Financial Advisor

5 Stars: "couldn't be a better app. Stable user-friendly and the exact replacement for my physical Hewlet Packard calculator." -Gatortag

This app uses the same RPN (Reverse Polish Notation) entry system, and adds in big improvements for mobile to guarantee the best user experience and performance.


**** Highlight Features ****

• Time value of money TVM
• Cash flow analysis NPV, IRR
• Amortization
• Bonds
• Depreciation
• Loan payments calculation
• Statistical analysis
• Date arithmetic
• RPN entry
• Programmable
• Support auto-rotate and can be used in both orientations: landscape and portrait.
• In-app quick start help with one click access.
• Options to turn on/off audible key click feedback, and
• Switch between US and Europe number fomat/use comma as decimal point.
• Automatically save/restore all settings.
• In-app online support.
• Click menu key to see more settings.
• Long press to copy the calculation result to the clipboard and paste it anywhere.
• More ...

**** Support ****

Feel free to email us at support@vicinno.com.

**** Stay tuned ****

Like us: www.facebook.com/vicinno
Follow us: www.twitter.com/vicinno
TAG: app, iPhone & iPad,Finance
---
Similar Apps
---
More from developer
---