BA Financial Calculator Pro
Platform: iPhone & iPad
Author: Vicinno Soft LLC
Category: Finance
Version: 3.50
Downloads: 7K
---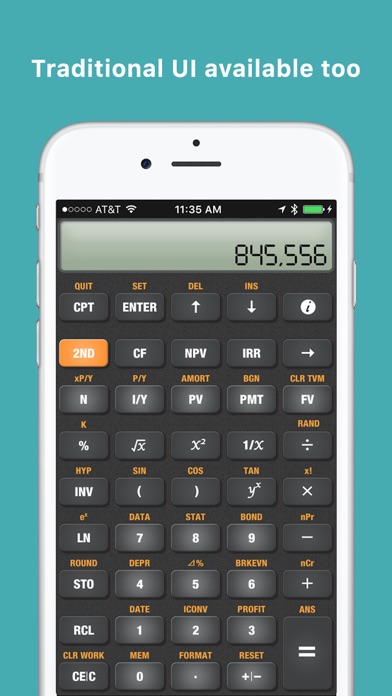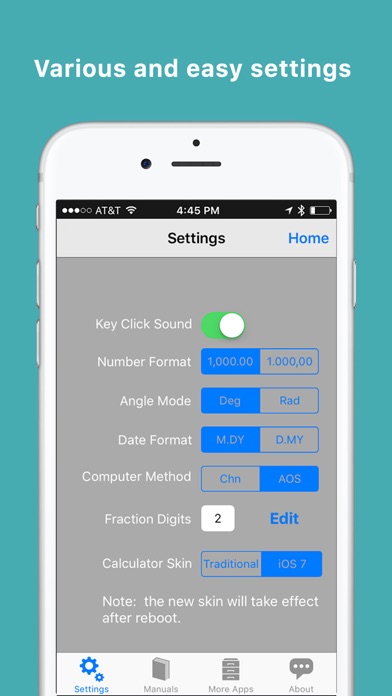 ---
App description:
BA Financial Calculator Pro full-feature emulates Texas Instruments BA II Plus Professional Financial Calculator for iPhone, iPad, and Apple Watch. Built with identical algorithms and formulas of original, it provides exact same capabilities and operation sequences, and beyond with better user experience. 

Just as the original BA II Plus Professional, this app comes with easier natural input than RPN used by other financial calculator apps, including HP 12C Financial Calculator. 

**** Features ****

• Time Value of Money calculations. 

• Amortization schedules. 

• Cash flow analysis, Net Present Value (NPV), and Internal Rate of Return (IRR), Net Future Value (NFV), Payback (PB), Discounted Payback (DPB), Reinvestment Rate (RI), and Modified Internal Rate of Return (MOD). 

• Mortgage and Loan calculations. 

• Depreciation with four different methodologies. 

• Breakeven, Profit, and Percent difference calculations.

• Bond prices and yields "to maturity" or "to call" calculations, and Modified Duration (DUR). 


• Statistical analysis. 

• 10 Memories for storage. 

• Choice of Chain and Algebraic Operating System methods. 

• Scientific capabilities, including log, sin, cos etc. 

• Options to turn on/off key click feedback sound, and 

• Easily set number format, angle mode, date format, and so on via in-app settings. 

• Automatically save/restore all format settings during app close/start. 

• More ... 

**** Support ****

Please email us at support@vicinno.com. 

**** Stay tuned for coming updates **** 

Like us: www.facebook.com/vicinno 
Follow us: www.twitter.com/vicinno

**************************************************************************************
The Differences between BA II PLUS and BA II PLUS PROFESSIONAL 
**************************************************************************************
The BA II PLUS PROFESSIONAL includes 4 additional Cash Flow worksheet variables and 1 Bond worksheet variable that are not included on the BA II PLUS as listed below.

• Net future value (NFV, Compute-only Cash Flow worksheet variable)
• Payback - (PB, Compute-only Cash Flow worksheet variable)
• Discounted payback (DPB, Compute-only Cash Flow worksheet variable)
• Reinvestment rate (RI, Enter-only Cash Flow worksheet variable)
• Modified internal rate of return (MOD, Compute-only Cash Flow worksheet variable)
• Modified duration (DUR, Auto-compute Bond worksheet variable)
TAG: app, iPhone & iPad,Finance
---
Similar Apps
---
More from developer
---