Calculator12 RPN Financial Calculator
Platform: iPhone & iPad
Author: Kim Hansen
Category: Finance
Version: 4.2.1
Downloads: 6K
---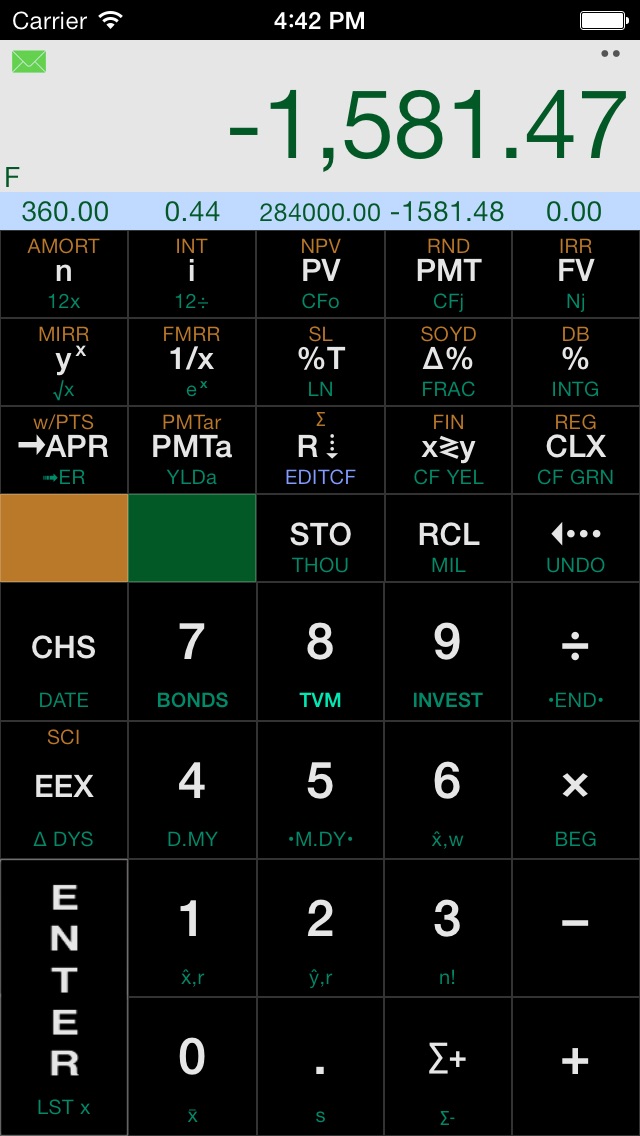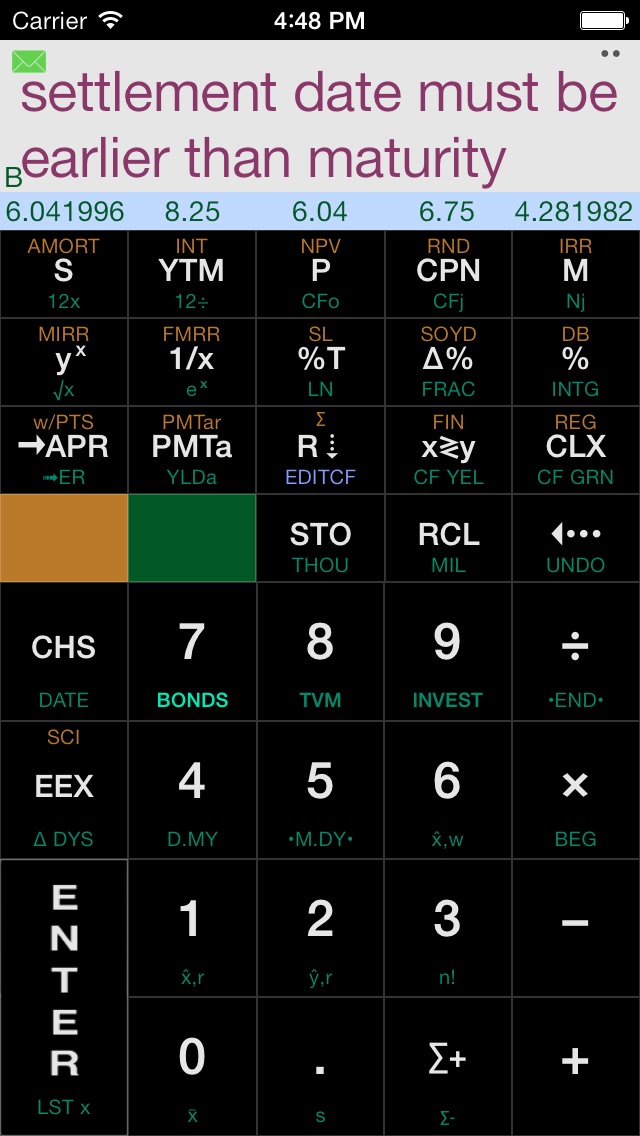 ---
App description:
More than 30 years ago we saw the birth of the most popular financial calculator ever created--you probably had one (and probably still do!).

Calculator12 puts a rock solid emulation of that calculator on your iPhone, iPod touch and iPad, whether you need it for school or are looking to retire old faithful. What you get is true (albeit non-programmable) emulation with 100% compatible operation keystroke for screentap and computational and operational reliability every bit as good as the original.

But wait, there's more! (sorry about that). Calculator12 is not stuck in the 80s. You have the option to work with cash flows in the cash flow diagram format, changing values or inserting/deleting cash flows with just a tap. Three independent cash flow scenarios can be evaluated side-by-side, and with capital multiplication you can evaluate an exit strategy for outside investors. Results can be emailed from Calculator12 so you don't have to redo things like an amortization schedule or comparative investment report at your lap or desktop. 


And you can see what was once hidden... the contents of the financial registers or optionally the stack are always displayed. For me at least confirming the accuracy of my entries relieves a lot of anxiety and prevents confusion when the results don't stack up. It's not programmable, but advance payment leasing functions have been pre-programmed in as well as conversions to APR and Effective Rate to fill some of the gaps. And it is blisteringly fast--what used to take 30 seconds now is done almost before your finger leaves the touchscreen. 

Calculator12 was the very first emulator of that physical machine on the App Store, v1.0 released July 30th of 2008, introducing features (now almost universally copied) that take advantage of the unique features of iOS to improve your ability to deal with financial problem solving. There are lots of emulators now, but only one that has moved out of the 80s. (this one!)

*** This application listing provides an upgrade path for early adopters to the redesigned and renamed Calc-12E. It is identical to Calc-12E and is maintained on the App Store to provide a way for existing customers to upgrade their original purchase to Calc-12E free-of-charge... It will appear on your home screen as Calc12E***
TAG: app, iPhone & iPad,Finance
---
Similar Apps
---
More from developer
---