PhysioU: NeuroExam
Platform: iPhone & iPad
Author: Michael Wong
Category: Medical
Version: 1.0.1
Downloads: 628
---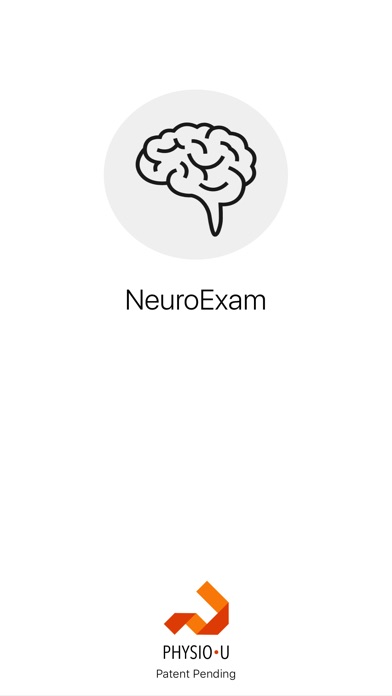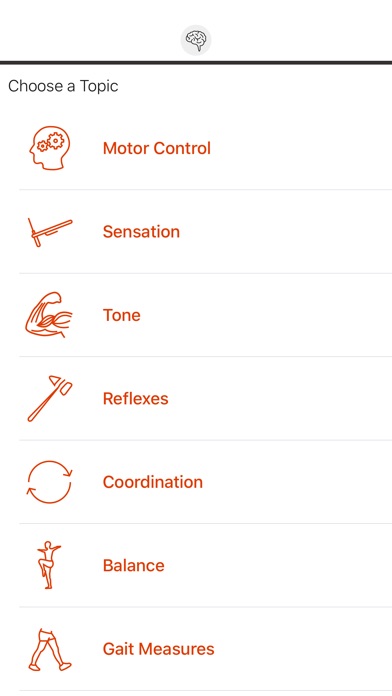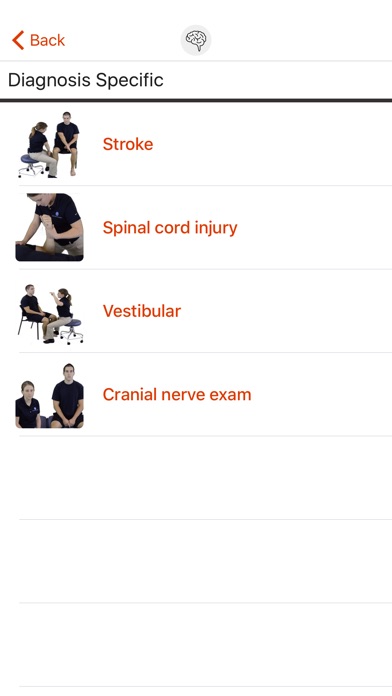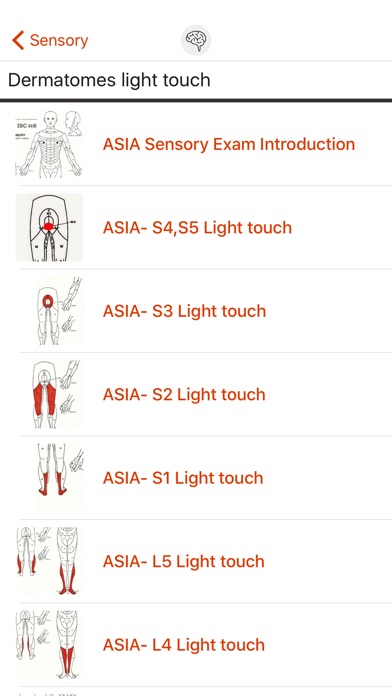 ---
App description:
Your complete guide to performing a neurologic evaluation! This app is designed to teach you the skills needed to assess any neurologic patient.  Watch, read, listen, and learn as the key components of a neuro examination are simplified to optimize your learning. This app includes instruction on performing assessments of strength, coordination, sensation, reflexes, balance, gait, cranial nerves, vestibular patients, and more! Benefit from clinical insights to enhance your knowledge of clinical assessment.

Features:
- Simple and comprehensive organization of all neurologic examination tests and techniques
- High definition video and instructions for examination in the following areas:
    - Motor Control
    - Coordination
    - Sensation
    - Balance
    - Tone
    - Gait
    - Reflexes
    - Diagnosis Specific Tests

Numerous tests and measures including:
- Cranial nerves
- HiMAT
- CTSIB
- Romberg
- Mini-BEST
- TUG
- FGA
- DGI
- ASIA
- STREAM
- Fugl-Meyer
- Hallpike- Dix
- Etc…

Download NeuroExam now and start mastering your assessment of the neurologic patient.

Audience:

• Physical therapists/Physiotherapists

• Physical therapy assistants

• Osteopathic physicians

• Occupational therapists and assistants

• Clinicians managing patients with neurologic impairments

• Medical professionals

• Educators

• Chiropractors
TAG: app, iPhone & iPad,Medical
---
Similar Apps
---
More from developer
---