LivePapers - Live Wallpapers from your photos
Platform: iPhone & iPad
Author: Elisa Valeria Distefano
Category: Lifestyle
Version: 1.0.8
Downloads: 1620
---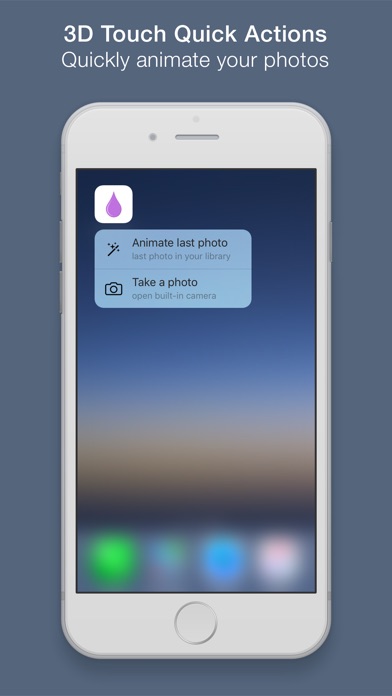 ---
App description:
Turn any image into a Live Photo with LivePapers. Finally you can take advantage of the new features available with iOS9 to customize your iPhone 6s and 6s Plus.

Featured by Apple on 70+ countries.

--
"In just a few minutes with the app, I came away really impressed. It worked extremely well on both my iPhone 6s Plus and iPad Air 2." - AppAdvice.com
--
"If you have an iPhone 6S or 6S Plus, LivePaper helps give you more ways to take advantage of Apple's live wallpapers." - Mashable.com
--
"There are a few apps in the App Store than can achieve this but the best one I've found by far is called LivePapers. It is dead simple to use. It also comes with more transitions and options than most other Live Wallpaper maker apps I've found." - CultOfMac.com


LivePapers brings the power of Live Photos to your Lockscreen*

Create amazing live wallpapers in just a moment. Either choose a saved photo from your Camera Roll or shoot a new one. In a few seconds LivePapers will create an animated gorgeous retina wallpaper for you.


Preview it with 3D Touch or with a long tap and if you are happy with it, save to your camera roll.

*) Please note that an iPhone 6s or 6s Plus is required to use live wallpapers.

We would love to hear from you. Please let us know by sending an email at:
info@iphonesmartapps.org
TAG: app, iPhone & iPad,Lifestyle Sexy, Adult, Porn, Hot
---
Similar Apps
---
More from developer
---