Walkthrough for GTA 5 and All Cheats for Your Grand Theft Auto V ( San Andreas , Vice City ) Game with HD Wallpapers Free
Platform: iPhone & iPad
Author: Ihor Kozachuk
Category: Games
Version: 1.0
Downloads: 1534
---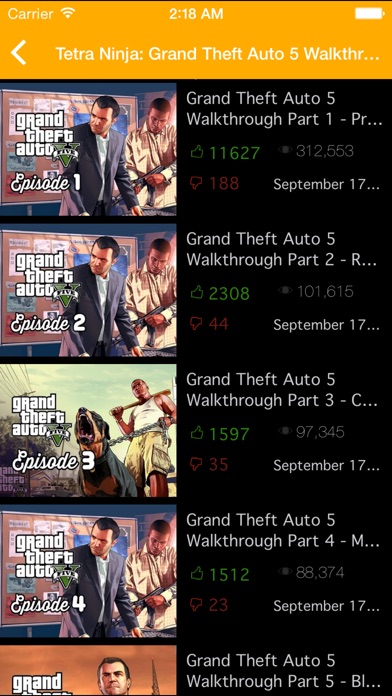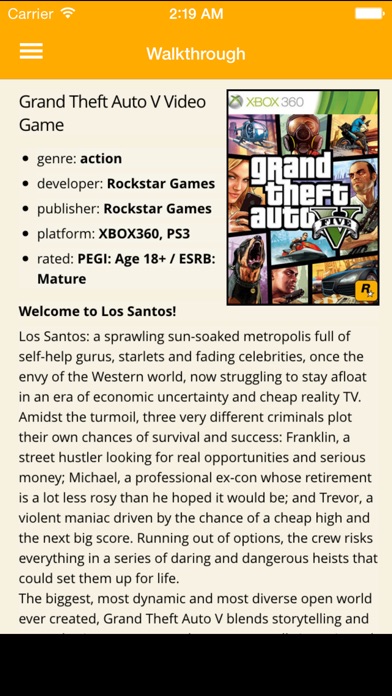 ---
App description:
Find tons of information about your favorite Game!

SEARCH ALL YOU NEEDED WALKTHROUGH, GUIDES, ART, CHEATS AND NEWS! 

Conveniently access the GTA wiki to learn more than you ever wanted to know! 
With up to the minute news coverage, don't limit your needs to one site. Browse through the RSS feeds optimized for a fast and enjoyable user experience. 

*DISCLAIMER* 
"This app is an unofficial guide application for GTA. This app is not affiliated with the content creator. All images, text and video content are copyright to their respective owners, and usage for this falls within the "Fair Use" guidelines. This app acts as a news source for players and fans to stay up to date and have a single reference point as a resource for GTA.
TAG: app, iPhone & iPad,Games
---
Similar Apps
---
More from developer
---